Super Premium Dog & Cat Food - Baskerville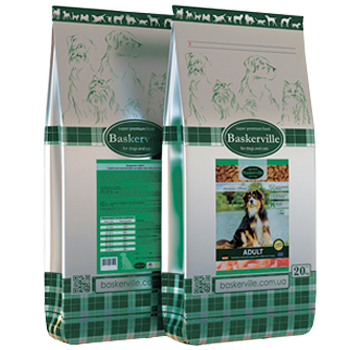 Canned food for cats and dogs "Baskerville" are made in Germany in accordance with all European standards. Baskerville animal food was created by specialist dog handlers and felinologists so that your pet is always full of energy and strength. The Baskerville dog food is ideal for domestic, active and even hunting dogs. Thanks to the balanced vitamin complex in canned food "Baskerville", your pets will be mobile and active.
Your dogs and cats will appreciate the Baskerville variety of foods. The diet will be replenished with chicken, rabbit, lamb, duck, fish. You can be sure that our product will not cause allergies, as the Baskerville food is hypoallergenic. Our food can be used as everyday, as it contains everything you need for the full development of your pet.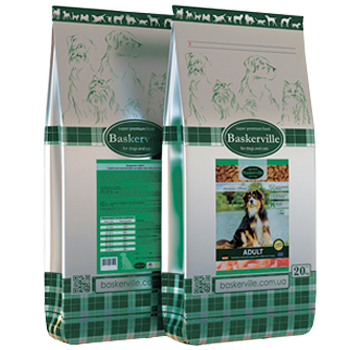 Natural ingredients
No colorants, preservatives, flavors or synthetic additives
Up to 70% of meat in the composition
A wide range of meat tastes will not leave indifferent even selective animals
Unique recipes
The recipes were created taking into account the wishes of leading experts in nutrition and nutrition